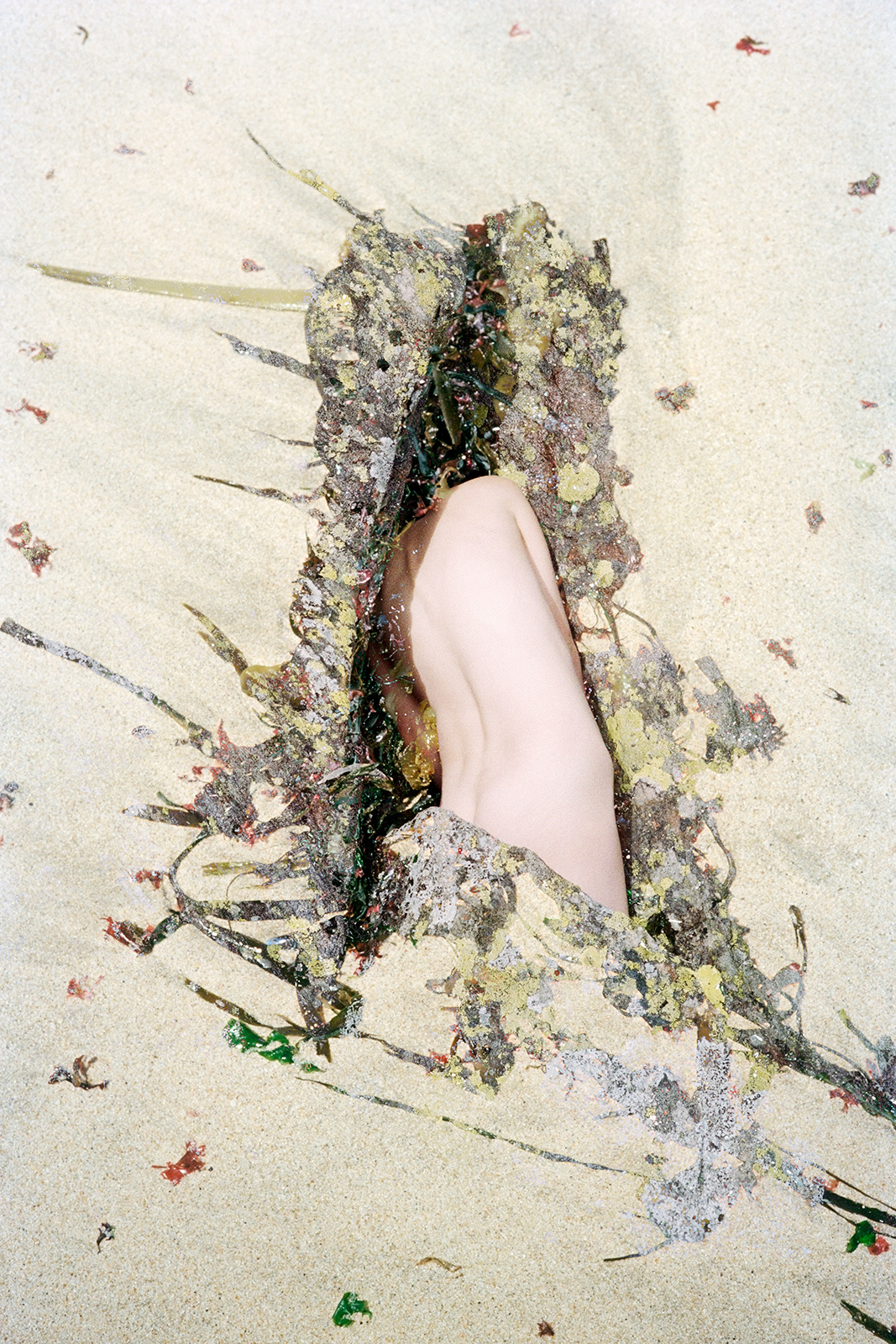 I Am My Home
photography series ︎ from 2016
"I Am My Home" is the part of the process of searching for inner home in reference to the multidimensional relation with nature. It's a journey into the depths of nature, into the depths of self, which contains the elements of transformation. Norway, where I'm starting to return to after many years, constitute the background of the changes. Experiencing the complexity of nature, all its elements, cyclicality and intensity becomes a guidepost in recognize and familiarize hidden internal states. Feeling what was forgotten takes the form of a kind of ritual, which it becomes possible to touch the subconscious layers in.
In the series of works I've combined various paths of my practice. On the one hand experience of working with the body and performance, on the other hand photographic practice focused on nature and emotional aspect of the landscape. Photographs are the result of actions, that I initiated and gave in. At the same time they constitute the framework in which these activities could be undertaken. I'm both in the pictures and took them. I was inspired by the concept of "crystal eye" - an eye that simultaneously looks outward and inward.
Wanderings in secluded areas, experiencing of coldness, nudity and loneliness are key components of the process, which I activated during the implementation of works. The resulting photos are its record, registration of the change. An expression of fascination with nature and experiencing it at many levels, especially the sensual ones. A process of merging with the original human environment in a dimension related to both physicality and inwardness, that results the relief. Reaching the metaphorical home that we are to ourselves.
This is the fragment from my latest long-term series of works. The complete project will be release soon.
This project was realized among others during ︎ Long Island Artist Residency in Averøya in Norway in 2017 and ︎ Kunstnarhuset Messen International Artist Residency in Ålvik in Norway in 2018; both residency was partly supported by ︎ Culture Zone Wroclaw in scope of AiR Wro Culture of Mobility Programme
Below the documentation from the exhibition in ︎︎︎ Miejsce Przy Miejscu gallery in Wroclaw in Poland at the end of 2019 and begining of 2020